Monthly Meetings
Monthly meetings of the Valley of the Moon Amateur Radio Club are held on the third Wednesday of the month.
After going over brief club business, the meeting presentations cover a wide range of topics from operating practices to hands on homebrewing. If you have an idea for a new meeting topic we'd love to hear about it.
All interested persons are welcome. An Amateur Radio license or club membership is not required to attend.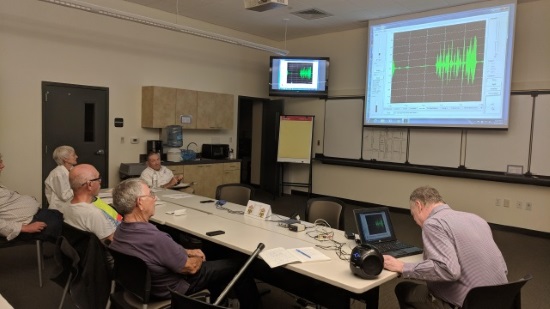 Time and Place
The monthly meetings occur on the third Wednesday of the month at 7:30 PM.
For the duration of the COVID-19 pandemic, all VOMARC meetings are conducted via Zoom. Meeting details and invitations are sent to club members a day or two before each meeting. If you'd like to attend just send us a note and we'll send you an invitation as well.
VOMARC has a page of Zoom meeting hints that might come in handy.