Serving Amateur Radio in the Sonoma Valley Wine Country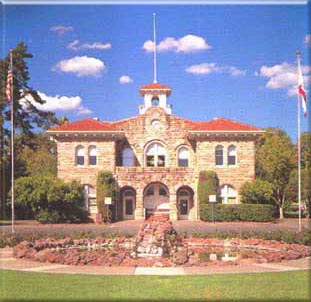 Monthly meetings are held in the City of Sonoma Emergency Operations Center, which is located at the rear of the Sonoma Police Department, 175 1st Street West in Sonoma.
A weekly net is held each Wednesday at 7:30PM (except meeting nights) on 145.350- (PL 88.5Hz). This net is open to all licensed amateurs.
Members gather for breakfast on the first Saturday of the month at Black Bear Diner at 8:30AM.
These are just a few of the events that take place throughout the year.
Our club call, W6AJF, is in honor of Frank Jones, one of Amateur Radio's original pioneers. See his biography under Club History.
Coming Events:
All in-person events have been cancelled due the current COVID-19 outbreak. Check back here for updates of future events as conditions improve.
Field Day
Date: Sat, June 27, 2020 - Sun, June 28, 2020
Location: Members operating from their home stations this year.
Meet on Saturday at 5:00 PM on 146.52 MHz simplex to make contact with other club members!
Monthly Meeting
Date: Wed, July 15, 2020, 7:30pm
Location: Zoom meeting. Details emailed to members.
Topic: TBD
Weekly Net
Date: Wednesdays (7:30 PM), except meeting nights
Repeater: 145.350 MHz repeater (-600 kHz, 88.5 Hz tone)
Breakfast Nets
Dates: Tuesdays and Saturdays (7:30 AM)
Repeater: 146.205 MHz repeater (+600 kHz, 88.5 Hz tone)